Our Story
Founded by Tim Lopez in 1992 – a New Mexico native who's been a homebuilder and general contractor in Albuquerque for over 20 years. Tim started in the industry working for companies like Roger Smith Homes and FDC Contracting in the field as a laborer. Eventually he worked up to superintendent and foreman. Since 1992, Tim has developed a group of hand picked real estate specialists to make the Tim Lopez Group your destination for all real estate endeavors.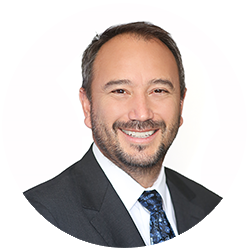 Tim Lopez
CADRE: 02044550
NM: 047364
As the Managing Director of R1 Commercial, Tim Lopez possesses a comprehensive understanding of multiple disciplines of Commercial Real Estate, including but not limited to, multi-family, office, retail, industrial, R&D, land development, and site selection, mixed-use, sales, leasing, and investment. Although Mr. Lopez sustains extensive national market knowledge to mentor and oversee Commercial transactions across the U.S., he is residing in Carlsbad, California where he is available for personal representation.
Tim was previously the Commercial Director for the Tim Lopez Group and KW Commercial in both Albuquerque, New Mexico, and Carlsbad, California where he maintains licensure in both states. Tim's background includes 32 years of commercial & residential construction as a general contractor and 27 years as a licensed real estate broker.
Clients and Associates alike appreciate Tim's knowledge, no-nonsense delivery, and creative approach built through years of hands-on experience, research, and critical thinking.
SKILL SET/SPECIALIZED EXPERIENCE:
• Asset Management
• Assisted Living – RCFE Valuation and Brokerage
• Multi-family 10 units+ Valuation and Income/Expense Analysis
• Determining the highest and best use of mixed-use properties
• Land/Site Selection and Entitlement-Development Services
• General Contractor/Commercial & Residential Construction
• Project Management Professional PMP/CAPM (University of New Mexico)
• CCIM Candidate
• LEED AP and Green Building Certified Commercial General Contractor
• Commercial "CRE" Mentor
• Residential RE Mentor
• Commercial property management
• OSHA Certified
• BPO Certified
MAJOR CLIENTS:
First Financial Credit Union – Point Loma Credit Union – High Desert State Bank/First American Bank – New Mexico Educators Union – Nusenda Credit Union – Consolidated Analytics (BPO Reports and Valuations for California assets) – Citelum USA – Pulte Group – Haven Care Assisted Living – Sandia National Laboratories – NBC/Universal Studios – Netflix Production Company – Garcia Honda Holdings – Club Pilates – Kung Fu Tea – Massage Envy – Hyatt – Hilton – Beehive Assisted Living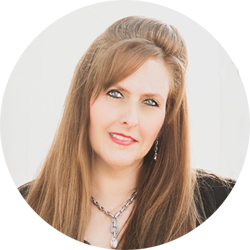 As a Broker Associate with R1 Commercial & R1 SoCal, Malena represents commercial and residential clients throughout San Diego and Southern California. Her clients reach out to repeatedly engage her services and refer her happily.
Within the commercial market Malena works with her clients on everything from the beginning stages pulling data and analytics to site selection (if a purchase) or sale. Experienced with industrial/warehouse, office, retail or mixed-use property for owner use or investment. Sales or leasing, she expands opportunities for her clients thereby maximizing their business endeavors.
She is intimately familiar with the residential market working with investors seeking to enhance their portfolios, first time buyers and all those in-between. With a master's degree in psychology, Malena is adept at critical thinking and skilled at understanding what her clients need. Her clients have benefited from her experience assisting families with aging parents transitioning into assisted-living situations, empty nesters, couples navigating divorce and families who are growing.
Utilizing skills and experience derived during her decades in the clinical research field, working on inpatient psychopharmacology protocols, she assists commercial clients seeking space/property in the medical, R&D (biotech, health, medical applications, pharmaceutical manufacturing, etc.) fields.
Giving her clients personalized attention, strategies and the focus needed to support their business goals, she excels at positioning and educating her clients, keeping them well-informed. Coupled with her strong work ethic, Malena is a passionate and resourceful advocate for her clients invested in their long-term welfare.
SKILL SET/SPECIALIZED EXPERIENCE:
• National Commercial Real Estate Advisor
• Commercial Real Estate Investment Property Specialist
• Small Business growth & development
• Determining the highest and best use of mixed-use properties
• Land/Site Selection
• Creative Marketing & Promotion Sales Specialist
• Medical office/Clinical research site expansion
CURRENT BOARD INVOLVEMENT:
• Rotary Club of Carlsbad; President Elect
• Palomar College Foundation; Board Development & Nominating Committee
• Giving With Impact; Co-Founder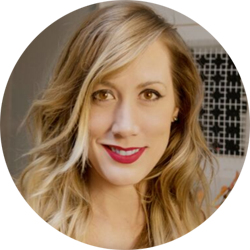 In real estate every transaction is different and every Buyer or Seller's situation is a unique case. Not every REALTOR® has the experience to help you navigate the process. Laurette Egenes started her career in real estate with a bang in the residential market finishing in the top 5% of a very competitive and aggressive market. From there she changed paths and expanded into commercial real estate.
Through years of education, mentorship and hands on experience, Laurette was able to finish consistently in the top 5% representing multiple disciplines of commercial real estate. Among her growing clientele are tenants and landlords, commercial investors, industrial users and retail franchisees.