Our Story
Founded by Tim Lopez in 1992 – a New Mexico native who's been a homebuilder and general contractor in Albuquerque for over 20 years. Tim started in the industry working for companies like Roger Smith Homes and FDC Contracting in the field as a laborer. Eventually he worked up to superintendent and foreman. Since 1992, Tim has developed a group of hand picked real estate specialists to make the Tim Lopez Group your destination for all real estate endeavors.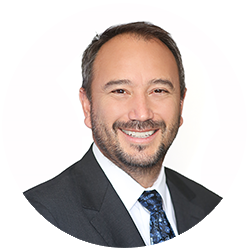 Tim Lopez is the Senior Managing Director of KW Commercial in Albuquerque New Mexico, covering the MSA which includes the majority of Southern New Mexico.
Mr. Lopez also directs the Tim Lopez Group of five residential and three commercial agents in Albuquerque and is consistently one of the top 5% producers in their respective market segment. In July 2018, Tim and his partner Laurette relocated and expanded their operations to North San Diego County California. Already working with established California clients, Mr. Lopez has expanded services to the North San Diego County area by bringing your value added and stabilized investments to market, thus exposing clients and customers needs to a larger more equitable area.